For business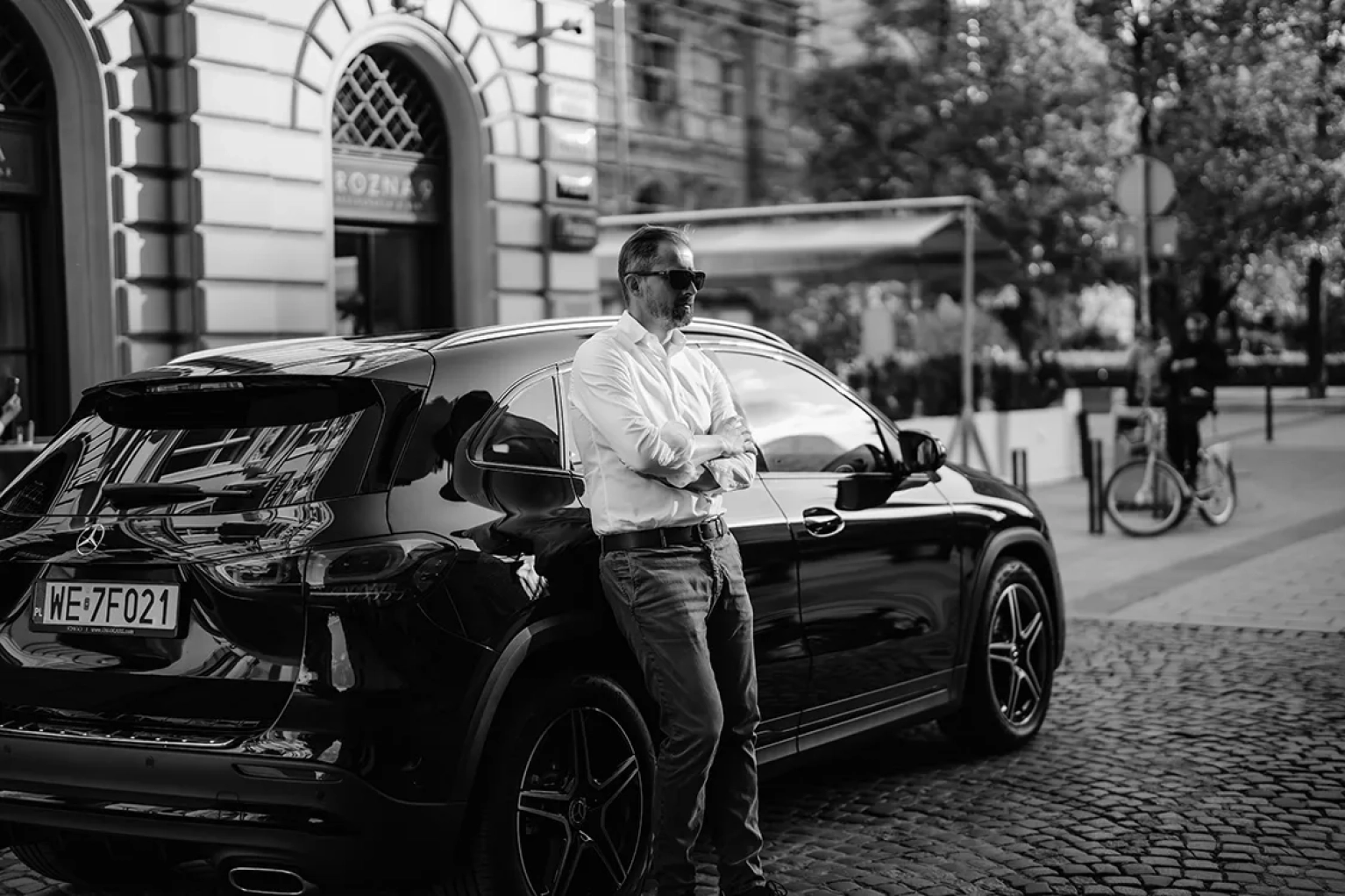 Car Subscription-Service powered by ENGO CARS
---

ENGO supports companies like yours.
Check out the attractive form of using new cars, the conditions of which are ideally suited to your business. Use the comprehensive ENGO mobility service thanks to a flexible contract focused on your comfort. Feel freedom and comfort and bet on long-term success.
We put at your disposal a modern car subscription solution without the need to own them, without burdens related to leasing and servicing. Bet on maximum mobility and freedom of movement in the modern world, where freedom and efficiency in achieving your business goals count.
We offer solutions for companies that expect high-quality service and an all-inclusive offer. Modern cars, premium brands, well-equipped, including Toyota hybrid, Mercedes plug-in hybrid and others brand. Check how easy it is to experience electromobility today.
Cars available immediately: www.engocars.com
Benefit for the 21st century.
Give employees the freedom to choose. They will thank you for the results.
Modern companies are changing and choosing a model of operation in which their employees have access to benefits. Thanks to ENGO car subscription solutions, you will create a modern and favorable workplace in your company. Where the needs related to the mobility of employees will be met both in the business and private areas. Introduce ENGO mobility to your company - a unique "car allowence" benefit responding to the needs of employees, ecologically responsible and extremely flexible for the talents you want to have at your place!
How it work?
The www.engocars.com platform is the first and only car subscription site in Poland. Both for the business needs of your managers as well as for their private needs related to owning a car. Flexible and comfortable, with door to door delivery. Subscription can be canceled at any time. After the car rental period, we take care of the longer life of the vehicles, and the employee still has access to an attractive and comprehensive offer! Where they can choose and book their dream car at any time. The most important thing about the ENGO subscription is flexibility, thanks to which your employee can feel completely at ease.
Why ENGO?
We offer a modern form of car subscription,
Service for companies and individuals,
Minimal formalities and no complicated procedures,
Freedom and flexibility to use the latest car models in monthly cycles (the vehicle can be returned at any time)
Without the risk of disappointment in choosing a car model,
Without buying and without making initial fees involving capital,
No long-term commitments as in standard leasing or long-term rental,
Availability of cars immediately,
Door-to-door delivery,
All included in the monthly fee (Insurance, Assistance, Service, Tires),
24/7 customer service
No additional costs like cancellation fees
As a company focused on the changing needs of our clients, we emphasize flexibility and support, and we guarantee the highest quality of our services, because we care about the long-term success of our clients.
We provide access to attractive cars in a modern and flexible car subscription solution on platform www.engocars.com
Our clients and their employees travel comfortably and safely with the latest car models, without burdens and long-term obligations. The monthly car subscription fee includes everything except fuel, and the entire contract is conveniently concluded online, without complicated procedures. The contract is flexible and can be terminated at any time by handing over the car or exchanging it overnight.
Explore the power of subscription, ask for an offer for your company. Contact us