About us
We are fully focused on building an innovative future and car subscription is our answer to the modern lifestyle and needs of our customers. We change, our habits and approach to possession change, the world around us changes. Understanding these processes and responding to them is our greatest success.
Our history
The Polish brand ENGO was established in 2015, transforming traditional car ownership and building an innovative car subscription system. We do not argue with traditional ownership, we simply prove that subscription saves you time, protects against high costs, is predictable in your budget and, above all, gives you flexibility and freedom.

We are pioneers in the area of innovative mobility on the Polish market, which we believe is the future. Many years of experience in the automotive and financial industries, a proven network of partners and suppliers as well as a great community around us, which is constantly growing, help us in the implementation of an ambitious business strategy.

Our mission is to adapt to the modern lifestyle of our clients and enable them to experience the highest quality in the spirit of use, not possession. Because life is a constant change, our needs, professional and family situation change, that's why car subscription is always in accordance with you.
FREEDOM
What could be better than feeling like it's up to you? We free you from long waiting for a car, because it is available immediately. We free you from signing a pile of documents, because all the formalities can be done online. You use as much as you want and decide when you want to quit at no cost. Using a car subscription is as simple as using Netflix or Spotify.
FLEXIBILITY
Car subscription allows you to decide on the period of use of the car and which model is most suitable for you at this stage of life. You can always extend the current contract, change the car to a different model or return the car at no additional cost.
MINIMUM FORMALITIES
We have simplified the process of concluding the contract to the maximum, we arrange all formalities online, saving a lot of your time. Within 1 day you can create an account on our website, fill in all the necessary data and you will receive a contract to be completed online. The next day, we can arrange the delivery of the car directly to the address provided.
COMFORT
Nothing will surprise you with the ENGO subscription. You do not incur any additional fees for insurance, services, repairs or winter tires. It is all part of a fixed monthly fee that does not change during the contract. This gives you the predictability of your budget.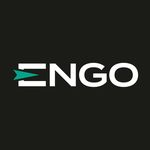 @engocars
4,233 followers