ECONOMY
Toyota Yaris 1.5 Hybrid Dynamic Force 116 KM e-CVT Premiere Edition
Toyota Yaris 1.5 Hybrid Dynamic Force 116 KM e-CVT Premiere Edition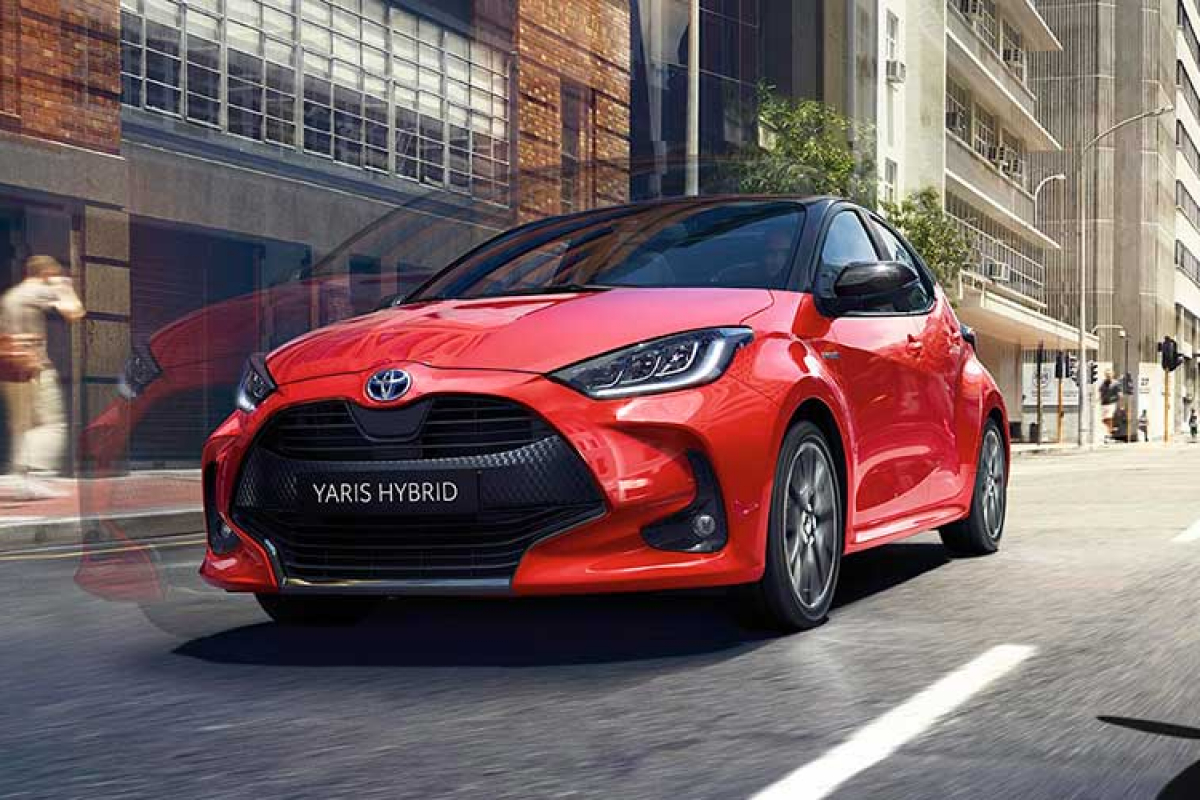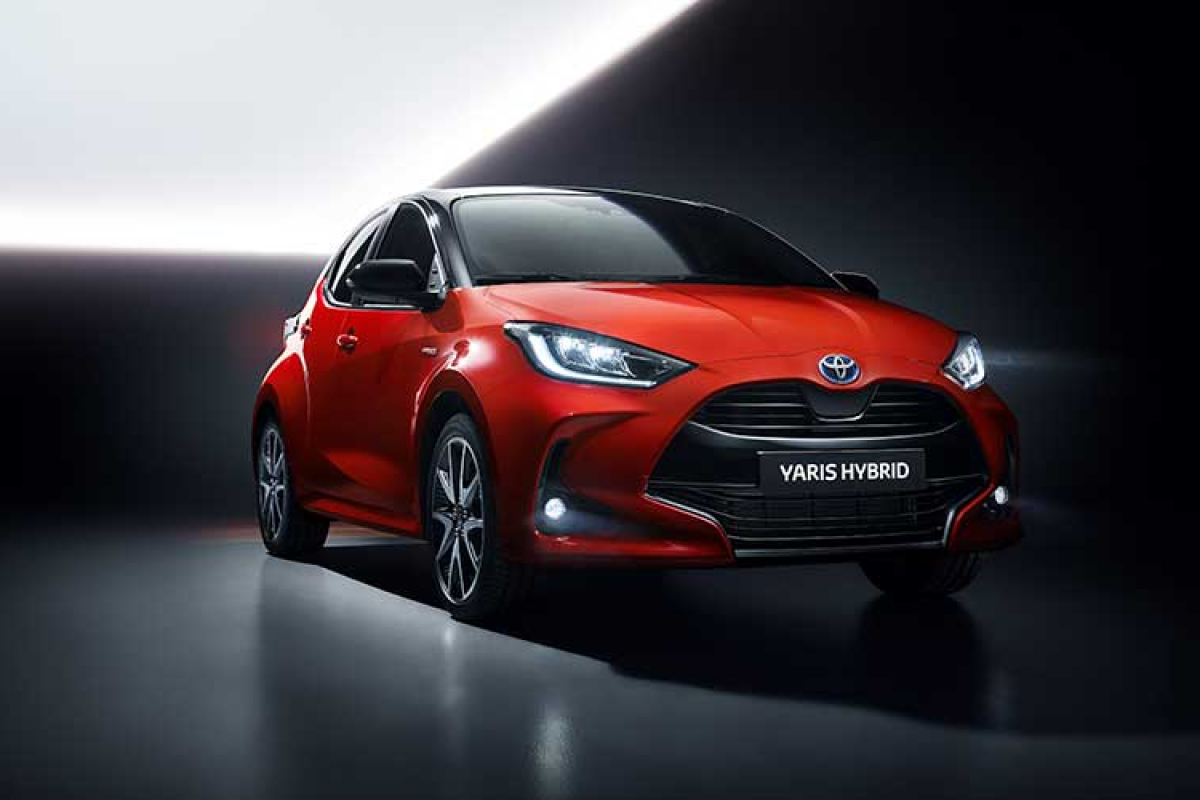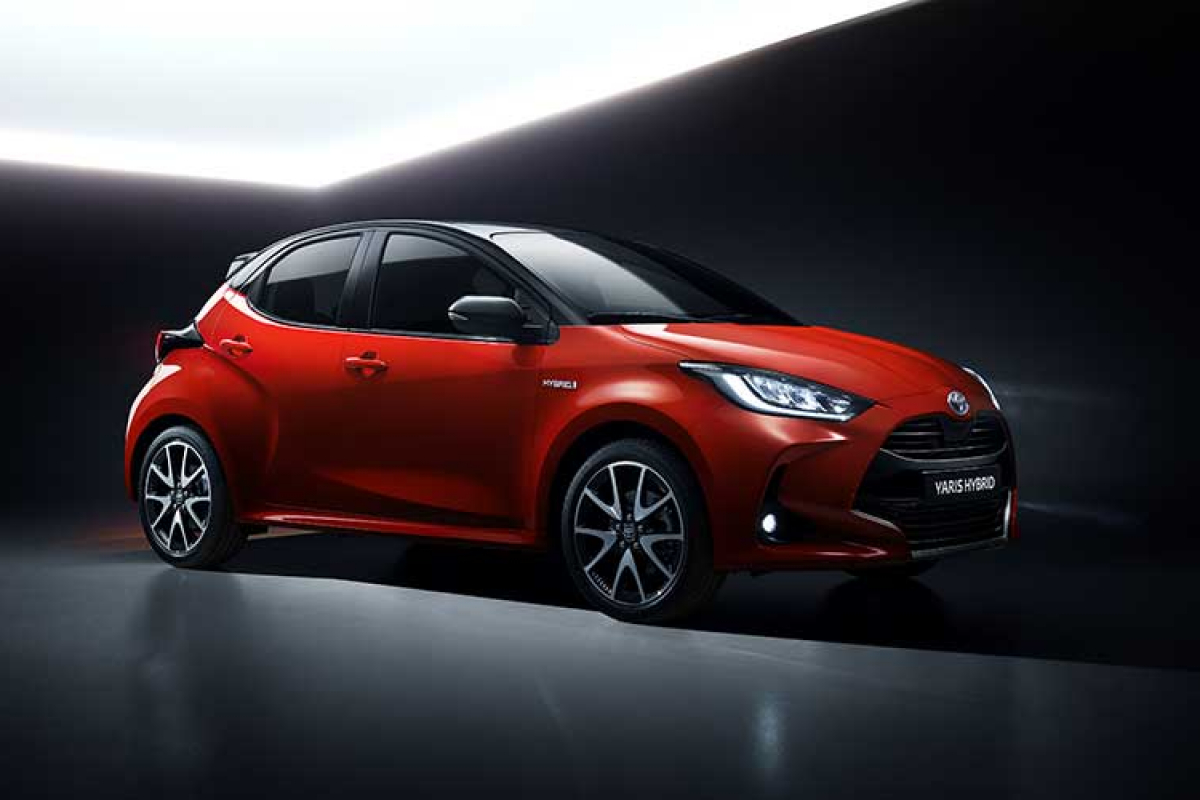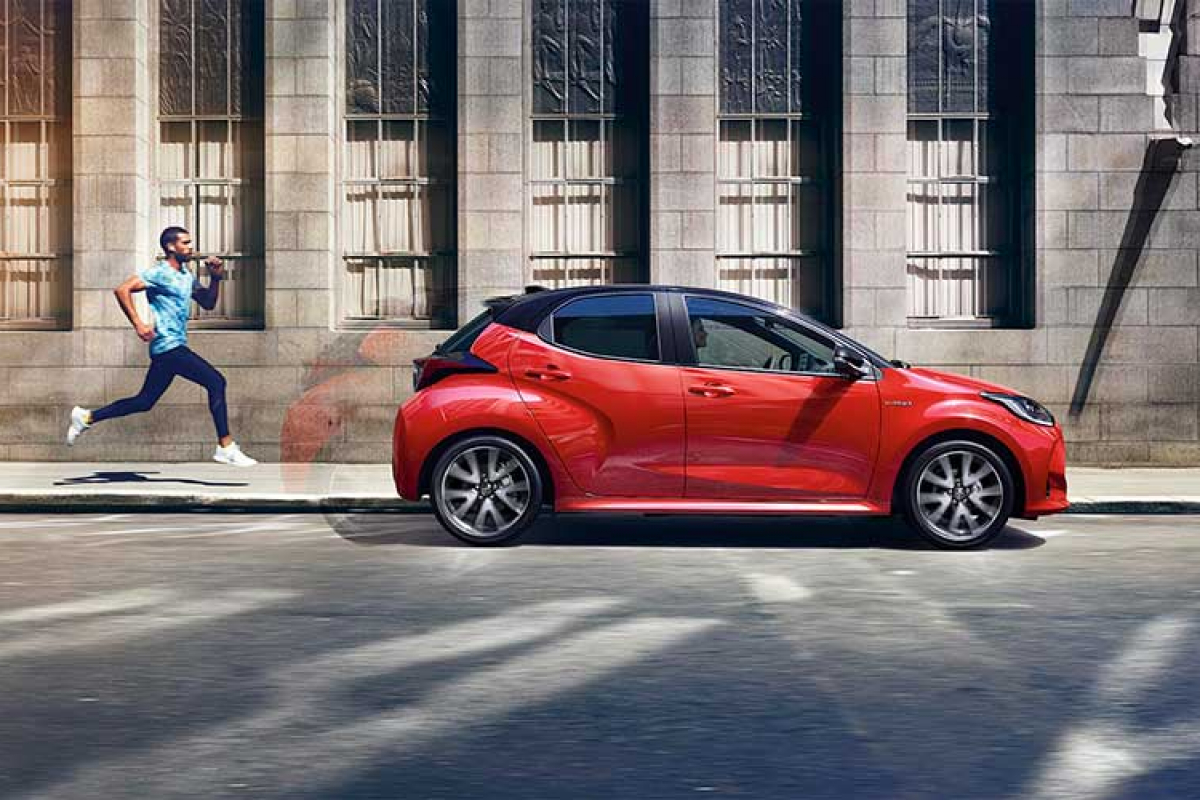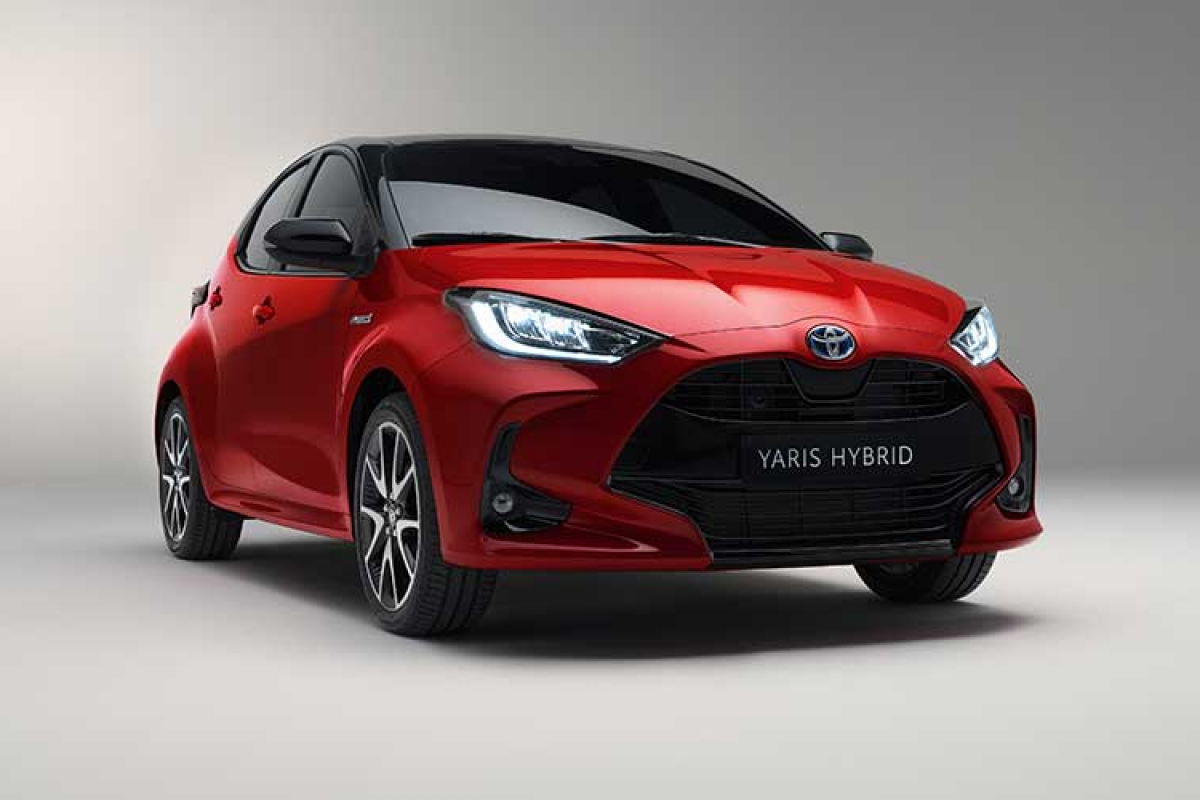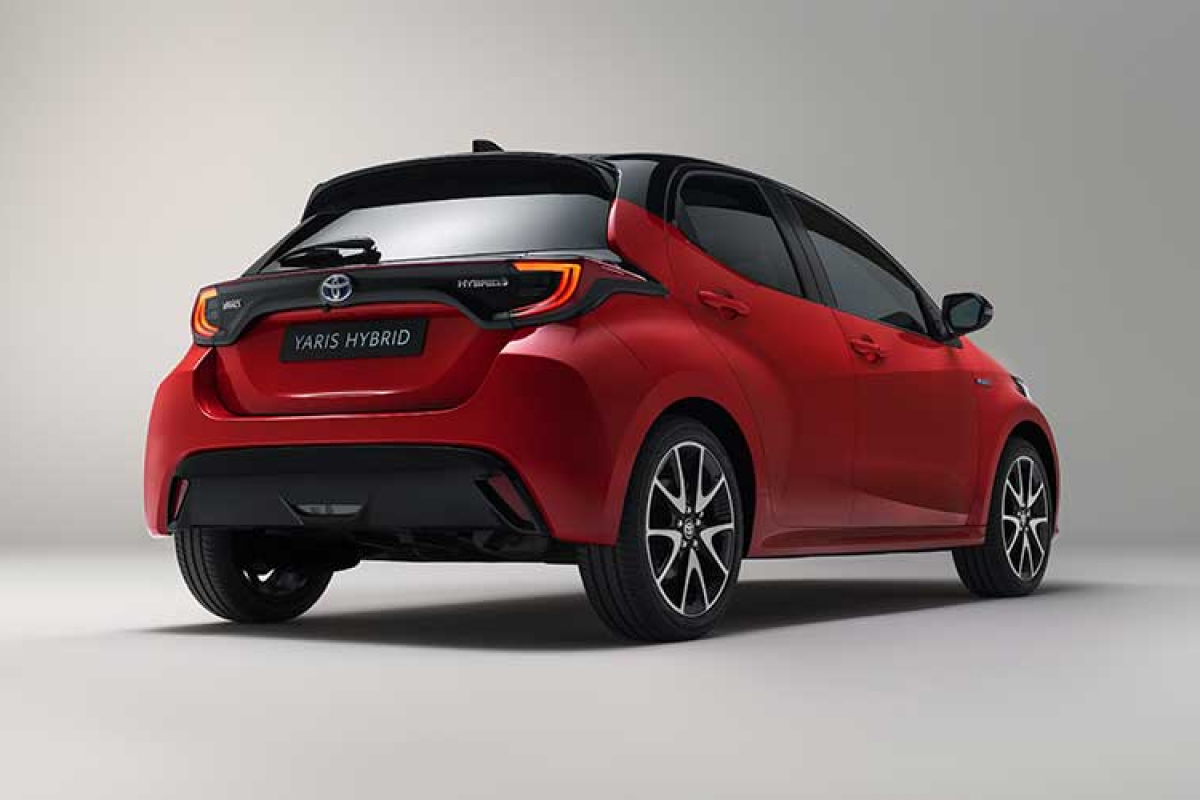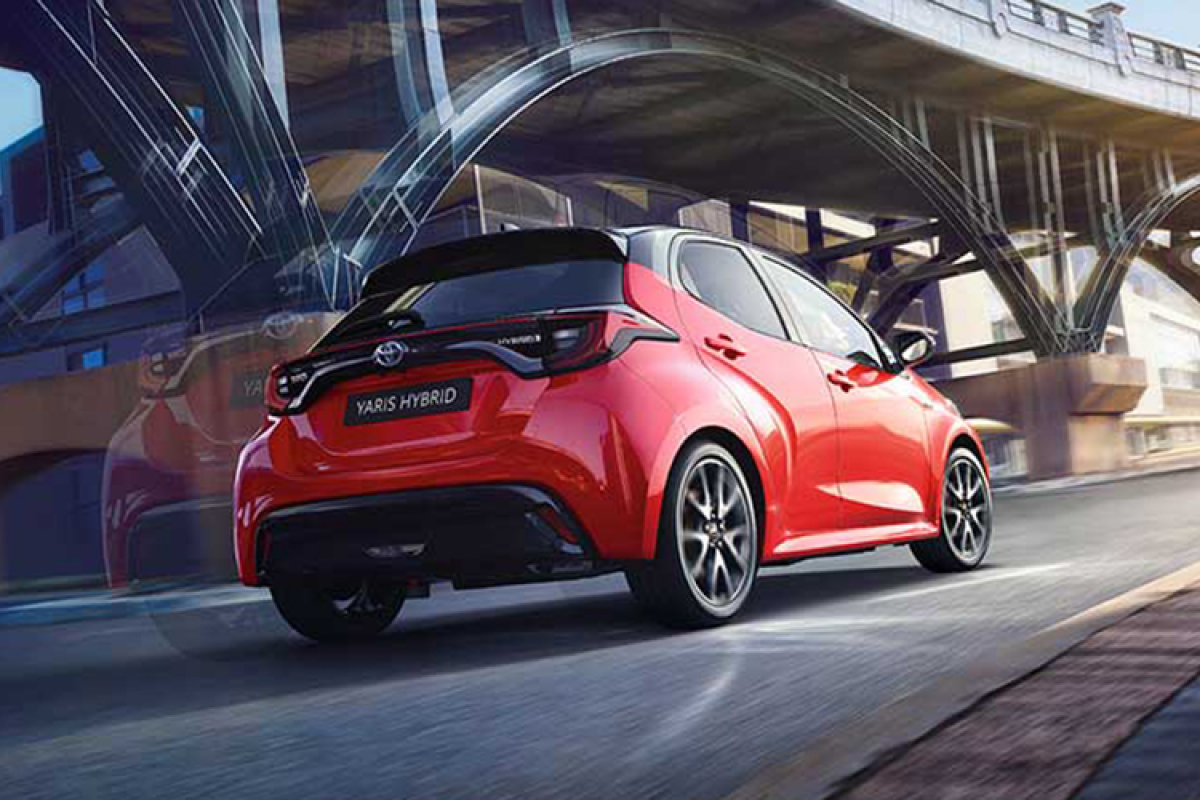 Car subscription
Car subscription from ENGO »
Freedom and comfort of traveling. Car subscription without buying, commitment and maintenance costs.
Your benefits
Monthly subscription, you can cancel at any month without obligation
All inclusive except refueling
Fixed monthly fee
2,000 kilometers per month included
No buying, no obligations and no hidden costs
Completely online with free home delivery
2422.18
zł/mon.

Without VAT 1969.25 zł /mon.
Vehicle data
Consumption (WLTP)
4.30/100
Comfort and functionality
Adaptive Cruise Control (ACC)
Detailed specification
Toyota Yaris 1.5 Hybrid Dynamic Force 116 KM e-CVT Premiere Edition
Wireless phone charging station in the center console
Projection Display on the Windshield (HUD)
Heated steering wheel
Piano black roof
Fabric upholstery with black leather elements
Noise reduction windshield in the passenger compartment
Electrically adjustable front windows
Electrically adjustable rear windows
Electrically adjustable exterior mirrors
Electric folding door mirrors
Heated door mirrors
Automatically dimming rear view mirror
12 V socket in center console
Remote central locking
Interior lighting system
LED additional ambient lighting system
Multifunction steering wheel with support for multimedia systems
Manual steering column adjustment in two planes
Automatic air conditioning (dual-zone) with air purification and humidification technology
Rear view camera
Starting the engine with the
button
Keyless Entry System (Intelligent Key)
Delayed light switch-off system (Follow me home)
Daytime running lights with LED technology
Headlights in LED technology (Basic LED)
LED fog lights
Taillights with LED technology
Optical fiber in LED technology in tail lamps
Shark-fin roof antenna
Rear spoiler
Piano Black Upper Front Grill Finish
Tinted rear windows
17 "alloy wheels with 205/45 R17 tires
Digital speedometer and tachometer
Three-spoke leather-trimmed steering wheel
Leather gear shift knob
Leather parking brake lever
Velor floor mats
Seats with profiled lateral support
Manual driver seat adjustment
Driver seat height adjustment
Height adjustment of front passenger seat
Electric adjustable lumbar support for driver seat
Heated driver and passenger seats
Center armrest
6 speakers
USB port
Bluetooth® system for wireless connection to the phone
Color display on instrument panel (4.2 ")
Toyota Touch® 2 infotainment system with color touchscreen (8 ")
Apple CarPlay ™ interface, Android Auto ™ interface
AVAS (Acoustic Vehicle Alerting System)
Collision Risk Early Warning System (PCS) with Pedestrian and Cyclist Detection System
Power steering in risk of collision
Intersection Collision Avoidance System
Lane Departure Warning (LDA) with Return to Line (SC)
Lane Keeping Assistant (LTA)
Automatic High Beam (AHB)
Road Sign Recognition (RSA)
Automatic Emergency Notification System (eCall)
Driver Fatigue Detection System (SWS)
Intelligent Adaptive Cruise Control (IACC)
Front and side airbags for driver and passenger
Air curtains
Central airbags between the driver and front row passenger
Passenger's front airbag switch
System for attaching child seats to the outermost rear seats (ISOFIX)
Child safety rear door lock
Unfastened seat belts signaling
Electric parking brake
Steering, braking and suspension support systems (ABS, EBD, BA, VSC, TRC, EPS)
Climbing Assist System (HAC)
Tire Pressure Monitoring System (TPMS)
Automatic Speed ​​Limiter (ASL)
Smart rain sensor wipers
Automatic lights with dusk sensor
Included in the price
Mileage limit included
For monthly subscription rentals, there is a mileage limit of 2,000 km per month. Exceeding the mileage limit is additionally payable PLN 0.55 / km including VAT. You can set an individual monthly mileage limit with us, contact us in this matter, we will prepare an individual proposal.

For a daily rental from 6-29 days, there is no mileage limit (excluding business rentals). For the rental period from 1-5 days, there is a daily mileage limit of 100 km.
Selected car model
We want the freedom and comfort of using the latest ENGO cars to be a unique experience for you. Therefore, without the risk of disappointment, when you book this model and this brand of car, you will receive exactly this car (the only difference is the body color of the vehicle).
Assistance 24h/7
You are covered by the Assistance 24h / 7 service in the event of vehicle immobilization, locking the keys, puncture of the tire, lack of fuel, road collision. You will get free help from our support team and be back on the road quickly. Depending on the situation, an additional charge for fuel or new tires may apply.
Collision Damage Waiver (CDW)
You are covered by protection against damage to the car. Your liability is limited to the amount of the excess: 3075 zł. You are not charged extra for this limitation of liability. Collision Damage Waiver (CDW) operates under the condition that the car is used in accordance with the rental regulations. In the event of a collision and damage to the car, you are required to submit a report to the Police confirming the circumstances of the damage to the car.
Theft Protection (TP)
You are covered by car theft protection. Your liability is limited to the excess amount: 3075 zł. You are not charged extra for this limitation of liability. Theft Protection (TP) works under the condition that the car is used in accordance with the rental regulations. In the event of a car theft, you are required to submit a report to the Police confirming the circumstances of the theft. You can reduce your deductible in the next step by selecting the Additional protection option.
Winter Package
In the winter period from November 1 to March 31, ENGO cars are equipped with winter tires marked with M + S, MS, M&S or the alpine symbol 3PMSF (We do not use all-season tires because they are not accepted to enter Austria, Switzerland in winter, Slovakia or Italy). It should be noted that winter tires are an additional accessory for a new car and are not an integral part of its purchase. As part of the ENGO subscription, you do not incur any additional fees for the purchase of winter tires, seasonal replacement and storage.
VAT and other registration fees
Rental fees include local VAT. You do not incur any additional fees for car registration.
Car delivery (Door to Door)
Car delivery. We will deliver the car to your home at a location under 'Door to Door'. There are no delivery charges for the designated location from Monday to Friday. On weekends, on public holidays and for rentals less than 7 days, the cost of delivery of the vehicle is PLN 246 incl. VAT. You can also decide on a paid delivery of the vehicle to a selected city outside the indicated location - the estimated cost of delivering the car (distance x PLN 1.85 incl. VAT). Please contact us about this.

Car return. You have two options: return the vehicle free of charge by contacting us and delivering it to the Warsaw location, or you can also choose to collect the vehicle from your location for a fee. Please contact us about this.

Delivery to Warsaw Chopin airport. We also provide a Meet & Greet service at the airport to make it easier for you to pick up your car upon arrival. On the day of your arrival, an ENGO employee will greet you at the airport at the meeting point provided during booking and then you will be directed to pick up your car smoothly. Regardless of whether you are traveling alone or with your family, during a business trip or vacation, we will make sure that your trip around Poland is an unforgettable experience.
Rental requirements
Minimum age 21 years
You must be at least 21 years old to rent this vehicle. If you are under 21 you will be charged an additional young driver cost.
Driving license EU, International Driving Permit
A driving license valid in Poland and the European Union is required. Each of the people who will drive the rented vehicle must have a valid driving license for the entire rental period. All European Union (EU) driving licenses are accepted. Driving licenses of citizens of other countries must be obligatorily supplemented with an international driving license. American and Canadian citizens should have the International Driving Permit - (IDP), in which case they will also be treated as persons authorized to drive a vehicle in the territory of the Republic of Poland and the entire EU. Ukrainian citizens who have a Ukrainian driving license may use their own Ukrainian driving license in Poland and throughout the EU in accordance with the Vienna Convention on Road Traffic. You must have a full driving license valid for at least 24 months at the time of rental.
Payment method, deposit
We offer the highest possible level of security when making online payments, which are subject to the international Payment Card Industry Security Standards Council (PCI SSC) as well as EMV and 3-D Secure. We do not accept cash payments. In the next step, we will ask you for your payment card details (credit or debit). The card details are safe, they are not processed or stored in our systems. ENGO will charge the Lessee according to the applicable rental fee and the Price List. The tenant is obliged to provide the current payment method details and in the event of their change, immediately update them in the customer's account. The Lessee authorizes ENGO to debit the Lessee's account using the current data obtained.

Your payment card will be charged before the start of the rental and handover of the car. The amount that will be charged to the payment card includes the rental fees and the deposit indicated in the rental agreement. The deposit is equal to the deductible in the damage: 3075 zł. You will receive the lease agreement for signature in electronic form after making the reservation. After proper performance of the contract, the deposit will be immediately released in accordance with the date of the bank issuing your card. The rental fee is not refunded if the vehicle is picked up late or returned earlier. The driver and payment method specified at the booking stage are not subject to change.


Cancellation Policy
Free cancellation up to 72 hours before the car rental start date. In the event of cancellation after this time, we reserve the right to charge a fee in accordance with the Regulations for the canceled or unrealized rental against administrative costs and the loss of the possibility of renting a car to another customer.
Currency information
When booking a car, you will pay in the USD/EUR/PLN currency of your choice. The prices shown during the booking process have been stated as binding, so if you make a reservation, e.g. in USD, your payment card will be charged in USD. When you select EUR currency, your payment card will be charged in EUR.
Monthly subscription
In the case of a monthly subscription, we charge a monthly fee from your card every month (billing period). Your card will be charged monthly in full billing cycles on the same day until you tell us that you want to cancel. You can resign before the billing period in each month or the contract will expire at the end of its term. If you plan to use the car in less than a month, choose the daily offer. However, if you plan to use a minimum of one month and return the car to us any day before the end of the monthly billing period, the fee will be charged for the full monthly billing period, not daily, even if you return the car a few days earlier. Remember that the ENGO subscription is always tailored to you and your needs and gives you complete freedom. You can use it for as long as you want, stop at any time or change the car when you decide.
Frequently Asked Questions (FAQ)
It's the freedom and comfort of using the latest cars on a monthly basis. No risk of disappointment, no buying, no initial payment, no long-term obligations such as leasing or long-term rental. You don't want to deal with service, maintenance, insurance - that's good (they are included in the subscription price). You also don't have to make an initial payment and get rid of your savings
You do not waste time on tedious paperwork: you sign the contract electronically, and you conveniently attach the scanned document via a secure phone transfer. You don't need to remember about transfers: payment is taken monthly from your payment card. If you value quality, convenience and time, all you need to do is provide your own or your company's data, and then we will send you an online contract for completion and signing. After signing the contract and confirming its registration in our system, you will receive a special link to your e-mail to add a payment card in order to pre-authorize payments and deposits monthly (the deposit is a one-time blocking of funds on the card and corresponds to the amount of deductible in the damage specified in the contract). After successful completion of the car subscription, the deposit is immediately released in accordance with the date of the bank issuing the card.
You will complete all the formalities within 1 day, and the next day you can enjoy a new car at your door. The first step is to make a reservation and create an account on our website. After positive verification of your booking, you will receive a contract to be signed online in your e-mile. It will literally take 10 minutes! The entire process is transparent and fast. The Regulations available on our website are an integral part of the contract and it is worth reading them.
If you value freedom - you can give up the car at any time, you are not bound by a contract for years! The default contract period is 6 months, which you can terminate at any time free of charge at the end of the monthly billing period or extend, for example, by replacing the car with another. Such a NETFLIX on 4 wheels!